We put patients first in our practice. That is our way. We are
patient-centered care
provider.
We involve our patients in the design of the care plan and in decision-making about individual options for treatment. We truly believe that a truly patient-centered care cannot be achieved without active patient engagement at every level of care design and implementation. We establish partnership with the patient, his/her doctors, and patient's family (when appropriate) to ensure that decisions respect patient's wants, needs, and preferences. We empower our patients by education and support they need to make decisions and participate in their own care.
Individualized Care Plans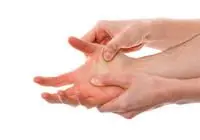 Your Physical Therapist at New Horizons will work with you and your physician to develop an individualized care plan to best meet your goals. The New Horizon staff communicates regularly with your physician, providing regular updates on your progress.

Professional and Caring Staff
The New Horizon staff will treat you with care and compassion and respect. Members of the New Horizons team have clinical expertise in their respective areas of therapy.

Flexible Scheduling
At New Horizons, we offer convenient hours and flexible scheduling, allowing you to begin your therapy quickly. We have evening and weekend hours available for your convenience.